Carefree
In the office we favor comfort, so we can take on the day with the right drive and determination. For formal occasions or even more relaxed ones. No need to overthink it.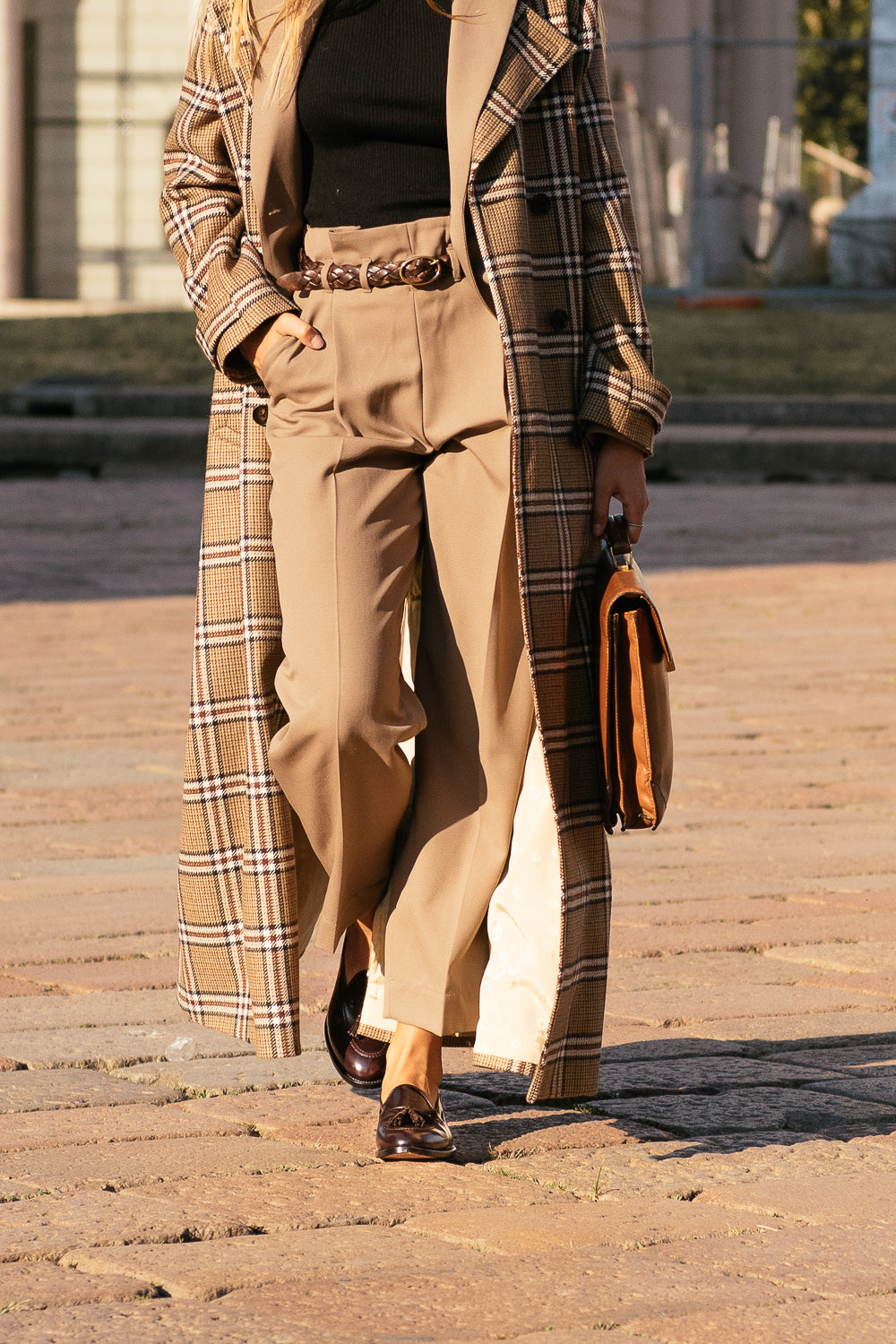 At breakfast: determination and coffee
Monday: new ideas, the week starts off well. Ready for today's brainstorming sesh?


With a long Prince of Wales blazer, turtleneck and cigarette trousers.
Pinstripe blazer, cotton t-shirt and jeans. Let's have a chat.
Longing for open air
Tuesday, we're gearing up. Breakfast outside and then cycling into work to enjoy the open air.

Tasseled moccasins: oversized trench coat, suit and silk cashmere turtleneck.

Crewneck jersey, t-shirt and a skirt with pockets. C'est la vie.
Classic lace-ups, knitted sweater, cotton t-shirt and high waisted trousers.
An extra boost
Wednesday, half-way through the week but we're not scared. No, we like to get stuck into our projects. Maybe with some music on in the background.

Smooth leather moccasins: turtleneck sweater and high waisted double pleat trousers.
Raincoat, ribbed sweater and denim jeans, let's run to pick Giada up from school.
Time is ours
Thursday is a work-from-home day. Time is ours: during the lunch break we relax with a good book.
Double breasted wool and cashmere jacket, crewneck sweater, shirt and jeans.


Smooth leather lace-ups with a tapered form and stitching at the toe. Perfect with a double-breasted coat.
With a woolen blazer, crewneck cashmere sweater and high waisted jeans.
And the week's flown by
Friday, the week has flown by. And today's 'Good morning' already tastes like tonight's after work drinks.
Places of inspiration
Around Milan
Passion in all things. That's how we like to take on the week. Noticing sights and details of the city we live in, always letting them surprise us.